Study in Singapore consultants in Hyderabad
IVY Overseas is the Best Study in Singapore consultants in Hyderabad. Singapore officially the Republic of Singapore, is a sovereign island city-state in maritime Southeast Asia. Singapore is a multi-ethnic, multicultural and multilingual country, and Singaporeans of Chinese, Malay, Indian and European descent have historically made up the vast majority of the population. English, Malay, Mandarin and Tamil, with over 75 percent of the population fluent in English are the official languages.
It is a very small, heavily urbanised, island city-state in Southeast Asia, located at the end of the Malayan Peninsula between Malaysia and Indonesia. It is a cosmopolitan city with 37% of its population born outside the country.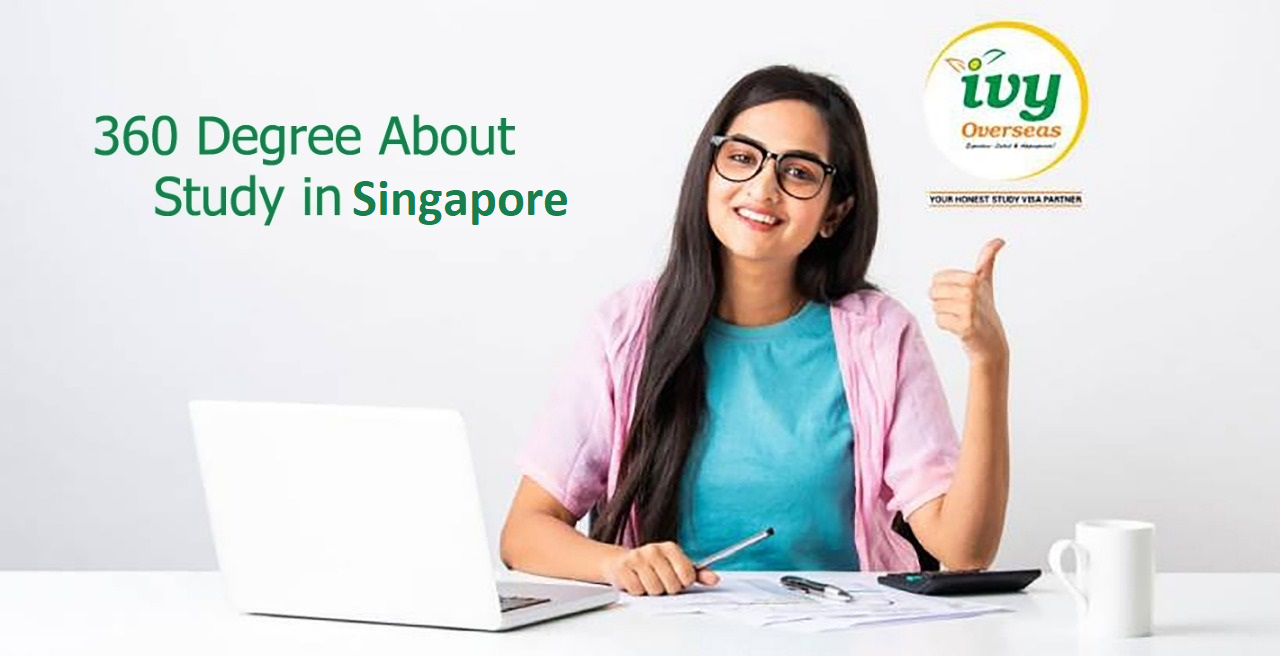 Meritocarcy
The system of meritocracy in Singapore ensures that the best and brightest, regardless of race, religion and socio-economic background, are encouraged to develop to their fullest potential. Everyone has access to education, which equips them with skills and knowledge to earn a better living."[4] Indeed, the Education in Singapore ensures that primary education is compulsory for all children of age 7 to 12. Parents have to apply for exemptions from the Ministry of Education in Singapore to excuse their children under this compulsory rule with valid reasonings. Singapore is one of the safest cities in the world and it is not expensive to study. The education is very good and the faculty is professional.
Facts about Singapore
Singapore is an island country made up of 63 islands. The highly developed market based economy makes Singapore worlds 4th leading financial sector. A vibrant mix of culture and traditions along with modernism and urbanization, Singapore is a perfect tourist attraction as well as a study destination for international students for higher education.
Capital - Singapore City
Language - Chinese (Mandarin), Malay, Tamil, English
Official Currency - Singapore Dollar (SGD)
Climate - Singapore is hot & humid all year round. Daily temperatures range from 23-31 degrees Celsius. The hottest period is from May to August.
Time Difference- 2.5 hours ahead of Indian Standard Time (IST)
Literacy - around 96%

Education System in Singapore

Singapore boasts of premium institutions and globally-renowned universities, recognized for state-of-the-art academics, distinguished faculty members, and cutting-edge infrastructure that provide scope for higher education. In the context of innovation and competitiveness, Singapore's education system is strengthening its position in the global market, gaining recognition from across the world.

Life in Singapore

A crowded, yet safe and efficient city state, Singapore is one of the four Asian Tiger" economies, along with South Korea, Hong Kong and Taiwan, a group known for enjoying rapid economic growth in the second half of the twentieth century. It's one of the safest places to live in and one of the most student friendly countries. Students can experience a vibrant lifestyle, with modern facilities such as healthcare, leisure and entertainment, transportation, and civic amenities. Singapore's strong economy and high quality of living is accompanied by correspondingly high living costs, and some of the highest tuition fees in Asia. However, its still a relatively inexpensive option when comparing tuition costs internationally with countries like the USA, UK and Australia. Living costs are another significant expenditure. Expect housing, bills and other necessary expenses to cost you, on average, around US$8,000 a year.

Singapore study visa

International students wishing to study in Singapore will need a student visa. This will be issued along with your letter of approval (also known as your in-principal approval or IPA) once your application has been accepted by a recognized university. Your application is subject to previous recognized qualifications, evidence of the required paperwork, and proof of sufficient English language skills.