Study in Germany consultants in Hyderabad
IVY Overseas is the Best Study in Germany consultants in Hyderabad. Germany is a country with picturesque landscapes and many cuties with loads of excitement and fun. It is the fifth largest economy in the world and the largest in Europe.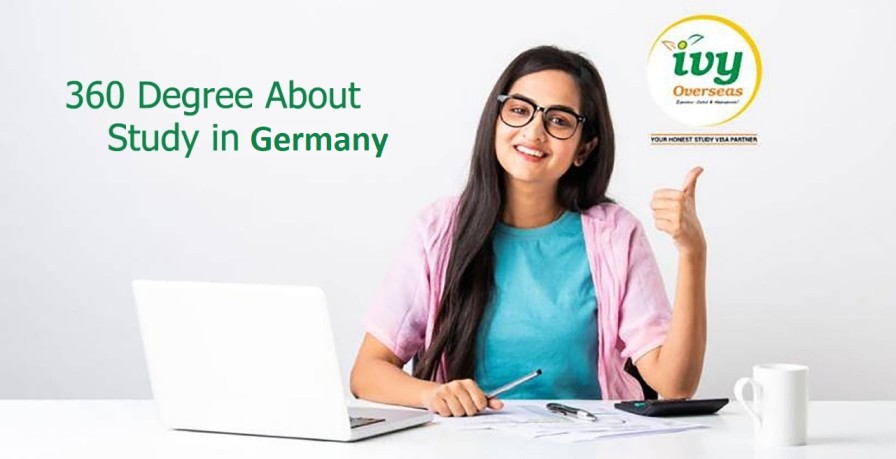 Overview
Germans have pioneered many inventions which are used by people across the globe everyday. Science and research have a long tradition and are highly valued today. Since opening its doors to immigrants in the 1960s, Germany has become a land of immigration. Germany is a cosmopolitan and tolerant country.
Strengths Of The Economy
Most of Germany's exports are products made for the areas of electrical engineering, mechatronics, heavy machinery, the automotive industry, environmental technology, pharmaceuticals and chemicals. Consumers around the world recognize "Made in Germany as a seal of quality. The home to such brands like BMW, Mercedes, Audi, Siemens and many others is Germany.
High quality teaching and research (a degree which is recognized around the world). Attractive and diverse range of study opportunities. Low fee or nominal fee. Affordable living expenses. Good career prospects in many fields post graduation. High quality of life (safe with high standard of living). Learning German, may open many doors Education System: International students typically choose between
University of Applied Sciences a tertiary education institution which specializes in areas like Engineering, Technology and Business. Technical Universities they are the leading institutes of technology in Research and Teaching. Masters degree in Germany is usually 1 to 2 years full time in duration. Most popular programs among the Indian community are Engineering, Information Technology, Business and Science.
Earning Money During Studies
There are many part time opportunities for students to work and earn money for their living. Students typically take up jobs in the institute, library or other facility at your university. Waiting on tables in cafés and pubs is another typical student job. There are few who accompany visitors at trade fairs, delivery jobs and cycle couriers and not the least cleaning, babysitting and working in copy shops etc. The chances of finding a part time increases if you ate able to speak to basic German. Students are allowed to work 120 full days or 240 half days per year while pursuing their studies. If any student lands up in a job as a student assistant or research assistant in any University, they will then have the privilege to extend the 120 days limit even. But it is not so easy and not everyone's cup of tea.
This is the interesting part of the student visa for most of the students from non-European countries since this gives students the right to work full time and gain some valuable experience in German companies and become hands-on. Students after graduating are usually allowed to apply for residence permit extension which would allow students to stay legally and look for full time employment relevant to their studies in Germany. It is always advisable for students to start looking for a full time professional job in the 4th semester so that they gear up for the industry and set their foot with the industry soon after extending the residence permit for full time jobs
While youre looking for full-time employment, you're allowed to work as much as you like: According to the Right of Residence regulation, there are no time restrictions on working during the job search phase. Below is for your reference a checklist for job search
Start looking for a job early on, at the latest four months before you finish studying! Carry out a self-analysis! Dont restrict your search too much! Make use of the services offered by your universities! Take advantage of carer fairs and the services offered by employment agencies! By now you should be proficient in German! Take German language courses while studying!