Study in Dubai consultants in Hyderabad
IVY Overseas is the Best Study in Dubai consultants in Hyderabad. Dubai is located on the eastern coast of the Arabian Peninsula and in the southwest corner of the Arabian Gulf. Dubai is one of the most sought after higher education destinations in the Middle East. Dubai is home to top universities for students who want to study abroad and live an international student life. The city is known for its incredible diversity, luxurious lifestyle and quality education.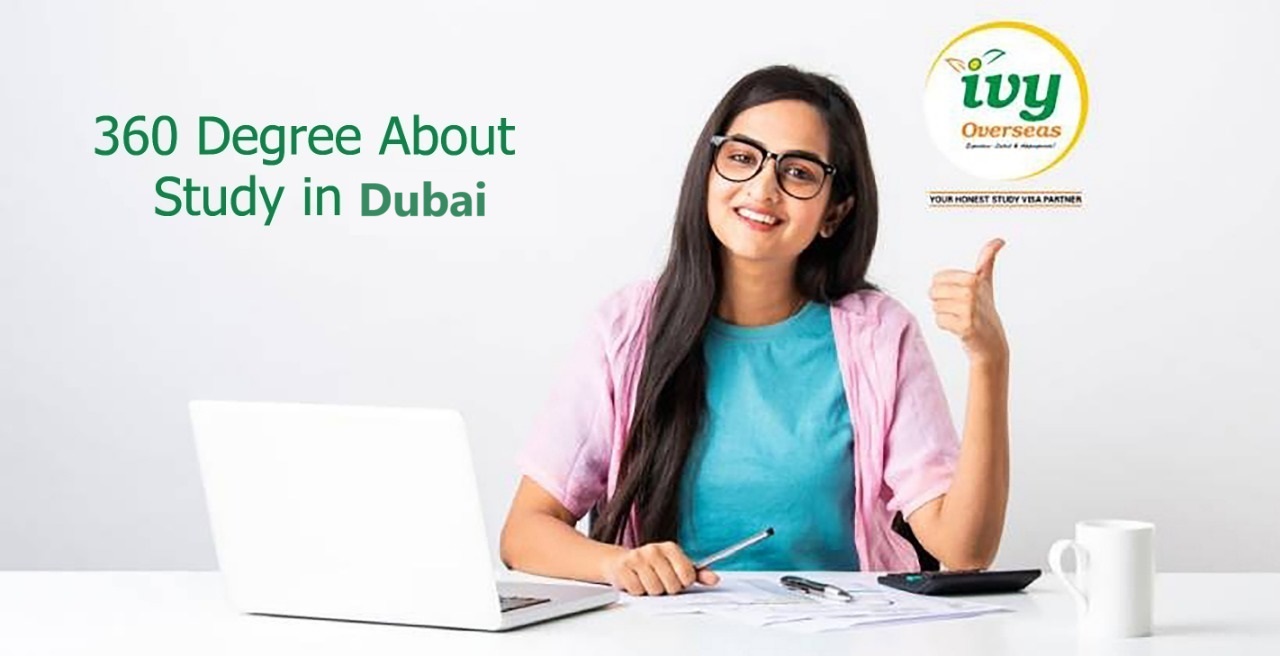 Overview
Dubai is the second largest emirate in the United Arab Emirates (UAE), after the Emirate of Abu Dhabi, which is located to its south.
Dubai is famous for contemporary sightseeing attractions such as the Burj Khalifa (the world's tallest building) and shopping malls that come complete with mammoth aquariums and indoor ski slopes.
Dubai is a city and emirate in the United Arab Emirates known for luxury shopping, ultramodern architecture and a lively nightlife scene.
Dubai is sometimes called the City of Gold" because of its stunning growth from a sleepy Gulf port to a world-famous business crossroads in the space of a single generation. 
The official language of the United Arab Emirates isArabic. Modern Standard Arabic is taught in schools, and most native Emiratis speak a dialect of Gulf Arabic that is generally similar to that spoken in surrounding countries.
This section provides an overview of the UAE's seven emirates: Abu Dhabi, Dubai, Sharjah, Ajman, Umm Al Quwain, Ras Al Khaimah and Fujairah.
Students wishing to study in Dubai may also be interested to know that there are more than 65 colleges and universities in Dubai , plus year-round sunshine, thousands of fellow international students, variety and choice in a thriving nightlife scene, and plenty of dedicated student facilities courtesy of the Dubai
Why study in Dubai
Its truly cosmopolitan, hospitable, secure and caring.
Its one of the fastest growing economy in the world.
Its offers plethora of opportunities for the career growth.
Learning is comparatively cheaper.
Masters degrees are available in a wide range of subjects, with the most popular programs being information technology (IT), business, management and marketing.
Many programs offer both full and part time studies, evening classes and accelerated programs with year-round attendance.
Master's programs are aimed at non-UAE professionals who work in the UAE and are taught in languages other than Arabic, primarily English.
Education system in Dubai
Dubai has an extensive education sector.
Government in Dubai offers free education from kindergarten to university to all its citizens and about 40% of children attend private schools.
For all children older than 5 years full-time education is compulsory and all primary and secondary schools in Dubai, public and private, up to ninth grade also have to follow universal and compulsory program bases.
* US, UK and International Baccalaureate curricula are taught in English.
* At public universities in Dubai, the medium of instruction is Arabic, with
* Emphasis on English as a second language, while almost all private universities in Dubai teach in English.
Intakes & Cost of study in Dubai
Intakes : September and January
Cost of study in Dubai
* Initial Deposit : Student is required to pay a tuition fee as Initial deposit of between 7000 AED to 9000AED before enrolling on your course.
* Tuition Fee : 10,000 US dollars (APPROX)
* Living Cost : AED 3000 to AED 6000 per month (APPROX)
Part time Jobs/Full Time jobs
The top industries in Dubai which usually hire part-time employees are the following: 
* Jobs in Media, Creative & Design(designers, web designers, web developers, graphic designers, photographers, etc.) 
* Freelance writers (can write about anything from manuscripts to magazines, to website articles.)
* Social media experts(experience using the social media, familiarity with blogging, social bookmarking etc)
* Tutors/instructors(Choose any skill you're good at and offer your services as a tutor or trainer)
* Tour guide(People from all around the world come to visit and spend their holidays. During this season, tour guides can earn a lot)
* Call centre jobs(well-paid part-time job in Dubai is working at a call center)