Study in France consultants in Hyderabad
IVY Overseas is the Best Study in France consultants in Hyderabad. France – a paradise for travellers since you never feel tired of travelling since it has some magic in the air. A traveller perspective about France.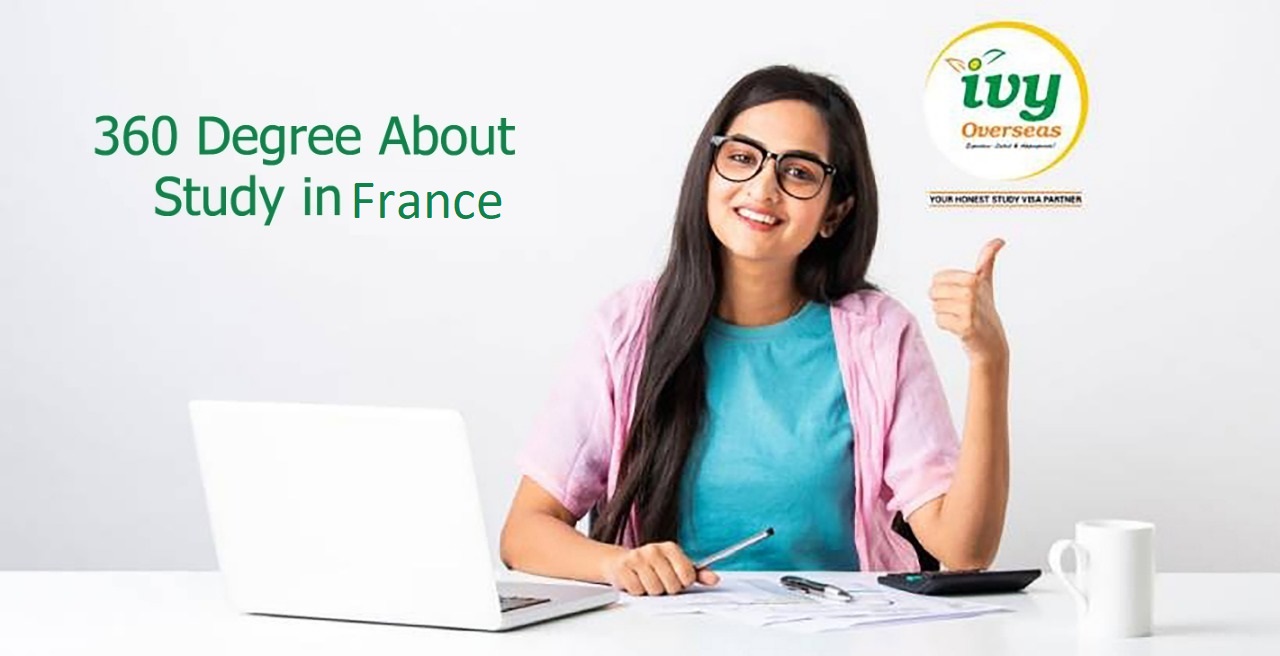 Overview
France is one of the largest country and economy in the world. It is the 5th largest economy by GDP figures and second largest economy in Europe only behind Germany which is the first largest in the Europe. It has 31 of the 500 biggest companies of the world in the year 2015. It ranks 4th in the Fortune 500 global behind the USA, China and Japan. It is therefore, a destination for students to gain true global exposure by studying in any institution in France and evolve better with positive outlook towards life.
France is the most popular tourist destination in the world. There are many reasons why so many people enjoy visiting the diverse country, including the natural beauty, the amazing climate, outdoor recreational activities such as golf courses, art museums and galleries and so much more. There are many different activities that outline the history of the country which are enjoyable to visitors, especially considering its turbulent past.
France from Student Prospective
Part of the tuition fee is subsidized by French Government. Programs are available in the fee range of 10000-20000 Euro for the whole program. Similar ranked schools in USA, Australia, Canada and UK charge around 30000 Euro. Offers French language classes free of charge. French is the second most used language in the business world. Many schools provide 2-4 weeks foreign tours including industrial dimension. Strong multicultural environments & international dimension Programs are typically 1-2 years duration
Education System in France
There are many stages built into the French education system like – nursery, primary, secondary and University education. The education system in France has a long history of one of the best system of education in the world with curriculum set nationally, they adopt traditional learning methods, and the academic standards are high with strict discipline.
The French educational philosophy emphasises.. the authority of the teacher. individual competition including an absolute grading system (no grading on the curve'). stress on analytical thought and rote learning as opposed to creativity. generally high academic expectations. The French dont necessarily expect children to have 'fun' at school. Sports and creative activities are encouraged but generally organised by community or private associations, not by the schools
Higher Education
France has a good reputation for their excellent postgraduate study programs. Those who want to study in Europe for a postgraduate program often look to France to do this. International students really enjoy the country and the postgraduate programs that are offered in France really are the best of the best. All of the institutions in France rank highly for their education and anyone who attends such a program in the country will learn so very much, often meaning that they excel in their future endeavours.
The higher education institutions are categorised into two Grand Ecoles (they are more prestigious, highly competitive selection system). Universities Postgraduate programs in France fall into two main categories:
Taught Masters (MAs/MSCs/MEng). Research Masters (MRes/ MA by Research) There are tests, project works, assignments and final exams which are continuous assessment throughout the academic year unlike in India which is one time. Paid Internships are being offered for 4-6 Months for Masters Programs.