Study in Ireland comprehensive guide
Ireland is a large island in north-west Europe, has been offering University education since the 16th Century and has 9 Universities in total with 7 Universities in the Republic of Ireland and 2 in Northern Ireland.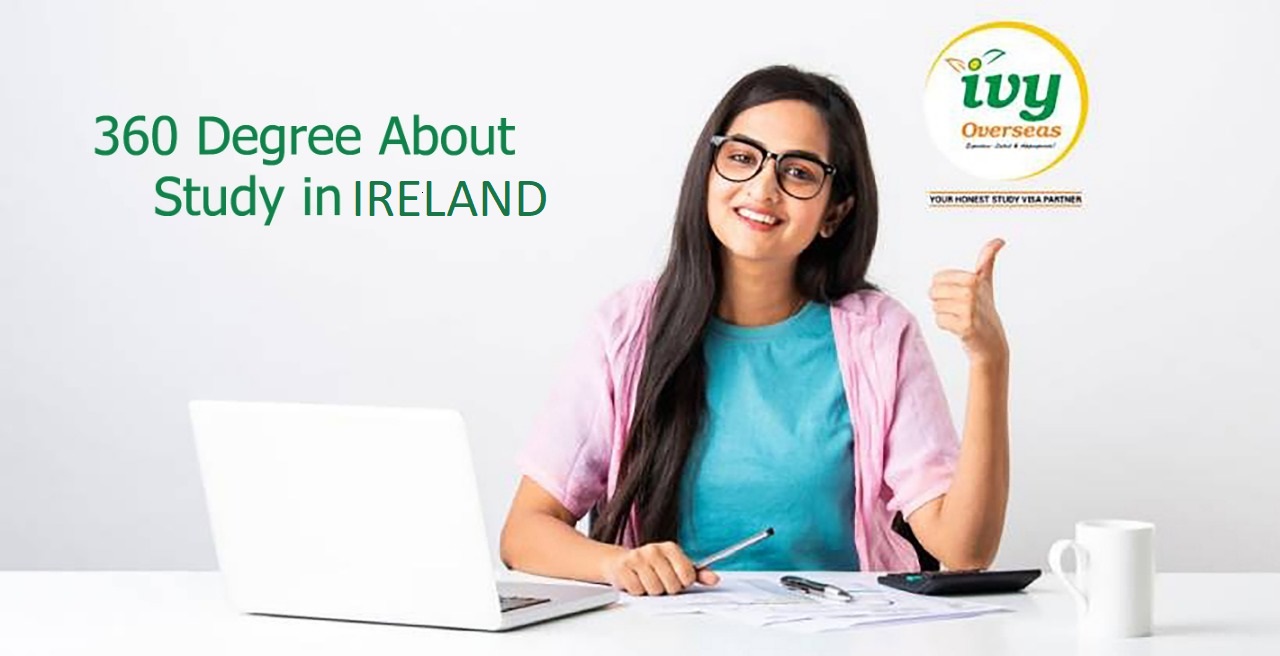 Quick Facts about Ireland
The oldest University in Ireland is Trinity College Dublin which was founded in 1592. The largest University in Ireland is University College Dublin, which has over 20,000 students across it's 35 schools. Ireland Education has World Class Standards, world-class research opportunities in world-leading programs and World leading companies located in Ireland. Ireland is the Only English Speaking Country in the Euro Zone. Ireland has four International Airports – Dublin, Shannon, Cork and Belfast and five regional airports and is well serviced by international and regional flights. It has well developed infrastructure and Dublin is well connected to all parts of the world and hence this is one of the reasons why companies choose to invest in Ireland.
Education Levels in Ireland
Level 7– Ordinary Bachelors (3 yrs).
Level 8– Honors Bachelors (3-4 yrs).
Level 8– Higher Diploma (1 yr).
Level 9– Postgrad Diploma (1yr).
Level 9– Masters Degree (1-2 yrs).
Level 10– Doctoral Degree (Approx 4 yrs
Student Employment and Cost of Living
20 Hours per week. 40 hours- may, June, July august, 15december- 15 January.
Ireland's currency is the Euro (€) Medicine and related €45,000 – €52,000.
Engineering €9,750 – €23,000.
Science & Technology €9,750 – €22,000.
Arts & Humanities €9,750 – €20,000. Business €9,750 – €18,000.
NON- EU Undergraduate tuition fee.
NON- EU Postgraduate tuition fee.
Medicine and related €4,000 – €31,000.
Engineering €9,250 – €24,000.
Science & Technology €9,250 – €45,000.
Arts & Humanities €9,250 – €22,000.
Business €9,250 – €34,500.
Living in Ireland
The friendliness and hospitality for which the Irish people are renowned contributes to the ease with which overseas students adapt to the way of life and in particular, student life in Ireland. The individual sections below cover a number of topics that you should be familiar with before you decide to come to Ireland, when you arrive and while you are here.
Visa Documents
All Original documents with 1 Photocopy set:- Visa checklist (in order) Letter of Acceptance.
Policy Clearance Certificate.
Medical Insurance Copy.
Statement of Purpose.
Curriculum Vitae.
Education summary.
10th Mark sheet & Certificate.
12th Marksheet & Certificate.
Graduation marksheets & Degree Certificate.
IELTS (International English Language Testing System).
Experience letter (if any).
Financial summary (6 months bank statement or any form of liquid saving).
Loan sanction letter

Post study work
A General Employment Permit is issued first for 2 years and then may be renewed for a further 3 years. If you have worked for 5 consecutive years on a work permit you may no longer need a permit to work in Ireland.